The new College website - what you need to know
Our new website for Te Ao Māramatanga – New Zealand College of Mental Health Nurses is now live!
As a member, there are a few things you will need to be aware of. We have been able to migrate most of the membership information from our old website, however we will need you to go in to check your details, updating information where required, and also updating your password for the new website.
A good opportunity to take a look around and explore the exciting changes on this new site. Please follow the easy two-step process below to access your membership account:
1. Create a new password
You can create a new password by visiting the Member Login Page and clicking on the "Forgot your password?" link.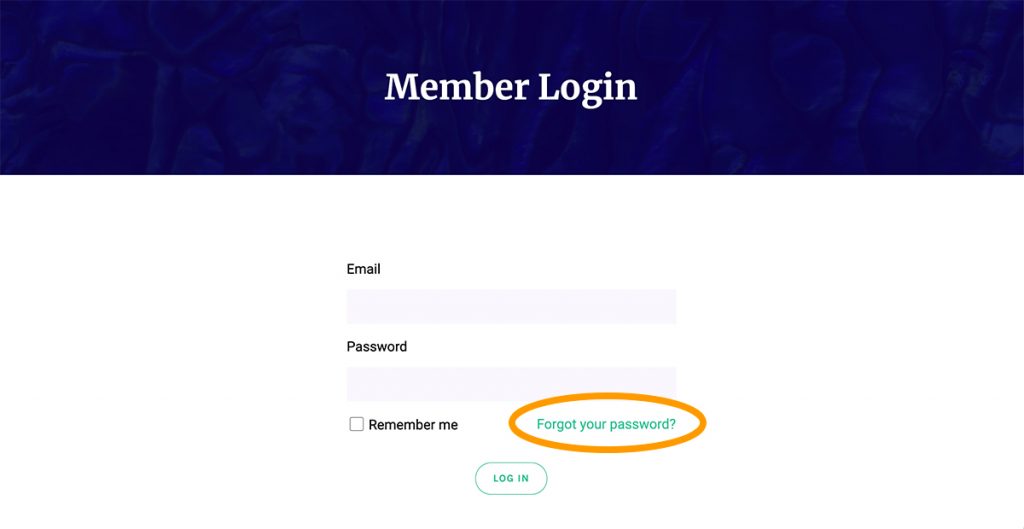 Follow the prompt and add your email address that is associated with your Member account. An email will be generated and sent to you with a reset link. If you don't see the email in your inbox, please check your Spam or Junk Mail folder as it may have been filtered there by your mail server. Also add us to your 'Approved Sender' list within your email reader to ensure any future emails will go directly to your Inbox.
2. Check your Membership profile
Once you have reset your password and logged in as a member you can review any information in your account by clicking the "My Account" button at the top of the website, please update all missing information on your profile.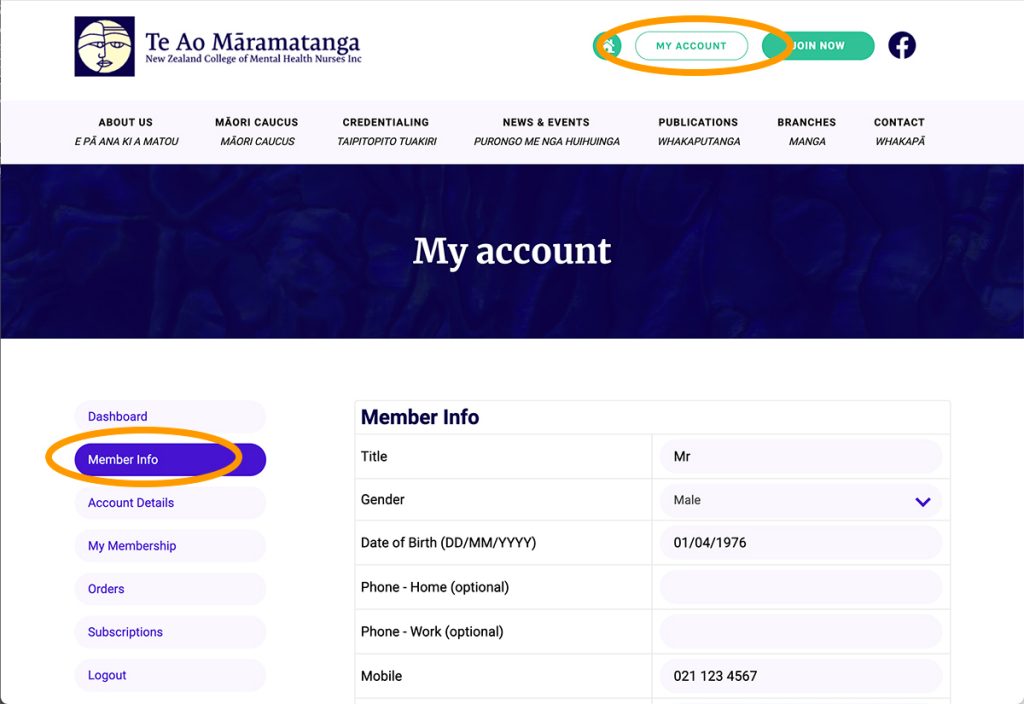 On your dashboard, navigate to the Member Info page where you can check and update any information that is currently on our system.
Further information If you require further assistance, please send an email to admin@nzcmhn.org.nz.
Ngā mihi
Te Ao Māramatanga – New Zealand College of Mental Health Nurses