Job Vacancy: Director of Nursing - Specialist Mental Health Services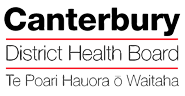 Permanent/Full Time
Job no: PC1700557r1
Location: Christchurch
Closing Date: Wednesday 16th February 2022
A rare opportunity for an experienced leader within mental health nursing to take an exciting step forward in their career as the Director of Nursing for Specialist Mental Health Services.
Mō te tūnga | About the role
The Director of Nursing for Specialist Mental Health Services (SMHS) is an integral and unique role, responsible for compassionately leading our nursing workforce to continue to deliver cutting edge services to our tāngata whaiora (consumers) and their whānau (family). As a supportive and collaborative leader, you will find yourself working in partnership with other clinical and divisional leaders to ensure that the Canterbury DHB is excelling in providing quality care to our community. You will also represent the Canterbury DHB at a national and regional level whilst working closely with your peers at other DHB's.
Pehea | About You
As the new Director of Nursing, you will be responsible for driving our nursing strategy and nursing practice fr mental health in our region. You will also be involved in the provision of effective professional leadership and clinical oversight of the nursing workforce at SMHS across a multi-disciplinary context. As an intuitive leader you will be adept at implementing sustainable clinical governance practices that reflect our values and focuses on optimal nursing service delivery. You will bring with you a people-centric and culturally inclusive approach; a sound history of successful team leadership; and an ability to work collaboratively across a multidisciplinary service.
Ngā pūkenga me ngā wheako | Skills and experience
Registered with NCNZ including scope to practice in Mental Health and a current APC
Proven values-based senior clinical leadership experience
Postgraduate qualification related to mental health nursing or leadership
Understanding of Māori workforce development and a commitment to role model the principles of Te Tiriti o Waitangi
Demonstrable quality & equity improvement skills and clinical governance experience
Knowledge of the health and disability sector
Excellent interpersonal skills and leadership qualities
Tono ināianei | Apply Now
Please submit your most recent resume along with a cover letter stating why you believe that you are the ideal candidate, highlighting your experience in resourcing and working collectively with Māori and the wider team, to apply the principles of Te Tiriti o Waitangi.
Applications are only accepted online so please visit the vacancy on our website, click here to complete an application.
For a private and confidential chat about this role please contact Shannon Le Roux, Recruitment Partner on 027 839 5946 or Shannon.LeRoux@cdhb.health.nz
Health Disclaimer:
The role that you are applying for is one that may only be performed by a person who has been vaccinated against COVID-19.  It is therefore a condition of this application that you are vaccinated against COVID-19. As a person working in the health sector you will come into contact with a large number of people, some of whom are likely vulnerable.  Without a vaccine, there is a higher risk that you may contract COVID-19.  The requirement to be vaccinated is to keep you safe and to endeavour to protect others against the potential transmission of COVID-19.