Nelson Marlborough Health - Clinical Nurse Coordinator - Wahi Oranga Mental Health Admissions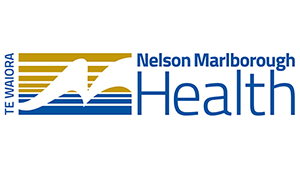 Clinical Nurse Coordinator – Wāhi Oranga, Mental Health Admissions
Location: Nelson Hospital
Permanent, full-time position
Bring your drive and passion to achieve excellence in contemporary mental health inpatient nursing practice
Ngā mōhiohio e pā ana ki tēnei mahi (About this position)
Wāhi Oranga is a 30 bed Acute Admissions Unit at Nelson Hospital. As the only adult acute unit for the Nelson Marlborough region, the role is guaranteed to be varied, interesting and challenging.
The Clinical Coordinator role has responsibility for the day to day running of the unit and clinical oversight of a multi-disciplinary team. You are supported by another clinical coordinator, two Clinical Nurse Specialists and a Charge Nurse Manager. You will be a key member of the Wāhi Oranga leadership team and will be able to make a real difference in the level of care provided to mental health consumers. Hours and days of work will be 08:00 to 16:30 Monday to Friday.
This is a varied role working with a supportive and enthusiastic team coordinating clinical practice, admissions, safety, staff allocation, sensory modulation and activities, with a key focus on least restrictive practice and best possible client outcomes.
This role will:
Support the Clinical Nurse Manager and leadership team with the coordination of high quality and safe client focused care
Provide specialist nursing advice, support and expertise
Improve the experience for consumers, including their family and whānau
Ensure that quality systems are in place within and across Wāhi Oranga nursing services to enhance care delivery
Challenge and identify barriers to service effectiveness and efficiency and work with key stakeholders to implement changes, to provide more effective and timely care/interventions
Ko wai he kaitono tōtika? (Who is an appropriate applicant?)
You will be a Registered nurse with mental health and addictions clinical experience. Ideally you will have a positive track record of promoting change and improving the care and outcomes of health care consumers affected by acute or enduring severe mental illness, or the attitude to do this and learn with support.
You will act as a role model for contemporary mental health nursing and professional nursing practice and will be held in high-regard by your peers. You will be passionate about equity and service delivery and committed to ongoing development and further enhancing the capacity of your team.
Ā mātou rōpū (About our team)
Nelson Marlborough Health is the main health provider for Te Tau Ihu, the top of the south. Nearly 3,000 strong, we are Nelson and Marlborough's largest employer, which means the opportunities here are endless. Our main locations are Nelson and Wairau Hospitals but we are spread across the region and service all parts of the community. Our work can be challenging, but we are up for it. We have a great team and we work hard to make a difference. We value integrity, innovation, respect and teamwork.
Ētahi atu mōhiohio (More Information)
https://www.youtube.com/channel/UC34XErxkHJ5YAn59o6SrhnA
Ngā huanga o tēnei mahi (The benefits of this position)
If you're keen to work with a committed team that is passionate in delivering positive client outcomes, and you have the drive and passion to achieve excellence in contemporary mental health inpatient nursing practice, this is an ideal career opportunity.
We provide a great place to work with professional development opportunities, job security, and workplace wellness programmes.
Nelson is one of New Zealand's top lifestyle destinations and offers an amazing variety of leisure pursuits, beaches, rivers and national parks with great opportunities for outdoor activities such as kayaking, tramping, skiing, golf, sailing, as well as abundant sunshine and outstanding scenery. For more information on the Nelson/Tasman region visit http://www.nelsonnz.com/
Me pēhea ahau e tono ai? (How do I apply?)
For general enquiries please contact our recruitment team on vacancies@nmdhb.govt.nz or 03 546 1274.
For role specific information please contact Gabrielle Jones, Charge Nurse Manager on Gabrielle.Jones@nmdhb.govt.nz
Keen to apply now, it's easy. Please fill in our online application form.
Link to apply: https://nmdhb.careercentre.net.nz/Job/Clinical-Nurse-Coordinator-Wahi-Oranga-Mental-Health-Admissions/Nelson-Hospital/17242
N21-566.
Applications close on Sunday, 12 September 2021.
Nelson Marlborough Health strongly endorses Te Tiriti o Waitangi.
We believe that to achieve equity in health outcomes for Māori we need a workforce reflective of the population it serves. We strongly encourage applications from candidates who identify as Māori and we recruit for cultural competence.
He waka eke noa. We are all in this together.-