04novAll Day7th International Conference of Te Ao Māramatanga- New Zealand College of Mental Health Nurses. ONLINE CONFERENCEUrungi Pae tawhiti - Nau mai ki Rangiātea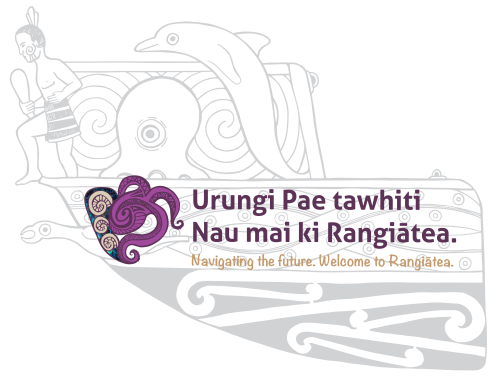 Event Details
Theme: Urungi Pae tawhiti – Nau mai ki Rangiātea.
Navigating the future. Welcome to Rangiātea.
Rangiātea.
In our Māori stories, Rangiātea is known as the launching place of the waka that formed the great migration to Aotearoa New Zealand in search of a better life.
Nau mai ki Rangiātea
Imagine the conference is our Rangiātea. Te Whatu Ora Health New Zealand and Te Aka Whai Ora Māori Health Authority are preparing paths for us as mental health nurses to work within a simpler and more coordinated health system that will support all New Zealanders to live better and longer. How might we navigate this future and our roles in it?
Our conference this year will be in Nelson, Marlborough. According to Māori traditions, the Marlborough region was created by a giant wheke (octopus) who was chased across the Pacific Ocean by a man named Kupe. The wheke eventually took shelter near Cook Strait where Kupe engaged it in a fierce battle. The wheke thrashed about carving great gouges in the land, now called the Marlborough Sounds. The legacy of the titanic struggle between Kupe and the wheke lives on in our landscape and the many places in the region named after this battle. We hope the conference will inspire and motivate you to navigate the future and shape your legacy.
This conference will be an Online Zoom forum supported by a small gathering of invited speakers in Nelson. This online approach will enable us to reach as many nurses from as far and wide as possible
Nelson Branch is hosting and working with College Board members, to deliver a fantastic forum for you to spend time to listen, share, reflect, learn, and consider how together we can navigate the future ahead.
Nelson Branch conference Committee: Jodi Roberts and Lewis Boyles, Co-convenors, are supported by Lois Boyd, Helen Lynch and Leoncine Elkington. Suzette Poole (College Events Director) along with Regina Yhonjan (Support) also provide support and link with Board members.  Please contact Suzette suzettepoole@gmail.com if you have any questions about the conference. 
---
Online Programme
This conference will be held online.
Thursday 3rd November – Conference powhiri and Fellowship Ceremony (afternoon)
Friday 4th November – The day will commence at 8am with mihi, followed by a day of presentations till 5pm. 
Please download the conference programme below in 'Download Files' for detailed information. 
If you are an invited guest to attend in person. The conference participants are gathering at: 
30 Trafalgar Street
The Wood, Nelson 7010
---
Registrations are now closed.