Nelson Marlborough Health - Clinical Nurse Specialist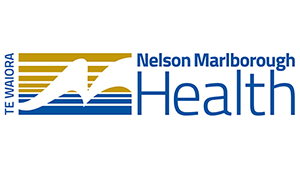 Location: Wāhi Oranga, Inpatient Mental Health Unit, Nelson Hospital
Be part of a vibrant team committed to client-centred care

Work collaboratively to help lead best practice for high needs clients transitioning to the community

Permanent, full-time position
Ngā mōhiohio e pā ana ki tēnei mahi (About this position)
We are looking for an enthusiastic and experienced Senior Registered Nurse with extensive mental health nursing expertise. You will have advanced specialist knowledge of the health needs, preferences and circumstances to optimise the individual's health and well-being at various phases across the continuum of care for high needs and complex clients.
This role will also provide clinical expertise and leadership to ensure safe and effective services to individual clients, with high needs and complexity, who currently reside in the community to support these consumers to remain in the community and avoid lengthy admissions.
The role has a key focus on the teaching of health professionals, patients and whānau through facilitation of both formal and informal learning opportunities. This also includes leading the development of a model of care that supports staff to work to the top of their scope of practice by identifying and supporting training needs and oversight.
Ko wai he kaitono tōtika? (Who is an appropriate applicant?)
You will have at least five years working in Mental Health tertiary or secondary services, including participating in service and care planning within multidisciplinary teams of professionals focused on effective delivery of mental health and addiction care.
Additional key requirements for the position include the following:
Post-Graduate Diploma in Nursing (minimum) working towards Masters in Nursing qualification

Extensive clinical expertise within mental health care and education to people with acute or enduring severe mental illness

Evidence of attainment of Expert Portfolio on the PDRP (or working towards)

Current registration and annual practising certificate.

Leadership, teamwork and collaboration skills integral to continuity of service delivery

Good time management skills and ability to manage work in a planned and coordinated manner.
Ā mātou rōpū (About our team)
We value our cohesive team culture of collaborative practice, openness, humour and respect across disciplines and engender confidence, trust and rapport with clients and their support networks.
We work with people of our community to promote, encourage and enable their health, wellbeing and independence by providing flexible responsive integrated mental health and addiction services.
Nelson Marlborough Health is the main health provider for the top of the south. Nearly 3,000 strong, we are Nelson and Marlborough's largest employer, which means the opportunities here are endless. Our main locations are Nelson and Wairau Hospitals but we are spread across the region and service all parts of the community. Our work can be challenging, but we are up for it. We have a great team and we work hard to make a difference. We value integrity, innovation, respect and teamwork.
Ētahi atu mōhiohio (More information)
https://www.youtube.com/channel/UC34XErxkHJ5YAn59o6SrhnA 
Ngā huanga o tēnei mahi (The benefits of this position)
As a key clinical leadership position within the inpatient mental health service at Nelson Marlborough Health (NMH), the CNS role will provide the next step in advanced nursing practice. You will enjoy working in partnership with patients, whānau and multidisciplinary practitioners providing key evidence-based nursing knowledge, practice and leadership to achieve optimum outcomes for people in our community with acute or enduring mental health needs.
Me pēhea ahau e tono ai? (How do I apply?)
For general enquiries please contact our recruitment team on vacancies@nmdhb.govt.nz or 03 546 1274.
For role specific information please contact Gabrielle Jones, Charge Nurse Manager – Wāhi Oranga at Gabrielle.Jones@nmdhb.govt.nz
Keen to apply now, it's easy. Please fill in our online application form and include a cover letter explaining why you are interested in this position.
https://nmdhb.careercentre.net.nz
N21-634.
Applications close on, Wednesday 13 October 2021.
Nelson Marlborough Health strongly endorses Te Tiriti o Waitangi.
We believe that to achieve equity in health outcomes for Māori we need a workforce reflective of the population it serves. We strongly encourage applications from candidates who identify as Māori and we recruit for cultural competence.
He waka eke noa. We are all in this together.