Job Vacancies: Kaiwhakamahereora Hinengaro | Mental Health Professional – Community mental health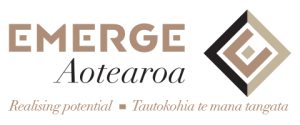 He kōrero mō mātou – About us  
Emerge Aotearoa deliver community based mental health services in Whangarei. 
Our mobile team of up to 11 Community Support Workers supports children, young people, adults, pregnant mums and their whanau and babies within the community. 
Our Programme Support staff of up to three, provide an activity centre for adults where they deliver a number of educational and fun programmes to support our adult whaiora.
The staff are vibrant and knowledgeable and provide mana-enhancing services that promote health and wellbeing for individuals, whanau and communities. We believe in connecting with people with a purpose.
This role provides an opportunity for someone that is passionate for change to have a meaningful impact on the individuals in their community.
He kōrero mō te tūranga – The role
This role is for a Kaiwhakamahereora Hinengaro/Mental health professional, that is culturally aware and understands the needs of Maori and other cultures.
This is a unique role in that you will not hold a caseload but be responsible for the oversight of the support being provided to our whaiora by our kaimahi. This will require ensuring the journey for whaiora from entry to exit meets the standards they deserve and have a right to. You will be responsible for reviewing referrals, attending entry to service hui, engaging with stakeholders, auditing, responding to incidents, coaching and supporting kaimahi – all with the goal to achieving great outcomes for our whaiora.
Also unique are the hours. This is a permanent position of 24 hours per week Monday to Friday. This provides flexibility to adapt your hours to meet both the service needs ad your personal commitments. 
You will also be required to be part of a roster for on call services which involves being available 24/7 to respond to the needs of our three residential services. This duty is usually shared between five other people and is paid on top of your salary.
He kōrero mōu – About you
In order to meet the requirements and demands of this role, you will need to be flexible and have the ability to cope with challenging behaviour in a calm manner. You will have a holistic approach to wellbeing, be flexible and have a "hands on" engaging attitude. You will also be able to set professional boundaries while building relationships with whaiora and staff. 
You will need the following:
Registration with a Professional Body covered by HPCA 2003 Act or Social Worker Registration Act 2003 or DAPAANZ
Relevant health care degree level qualification
Current full Annual Practicing Certificate
Health sector/social service sector or related experience, working effectively with individuals and family Whanau in a complex needs environment
Ability to work with and without direct supervision
Excellent English written and verbal communications skills
Good PC skills with a range of Microsoft Office applications and ability to use electronic client information systems
Full driver's licence
Experience working with youth
Desirable qualifications, experience and skills include the following:
Experience working in Mental Health and Addictions
Knowledge of community resources and support networks
Experience coaching and mentoring support staff
Ko tā mātou mahi – We offer
No two days will ever be the same, in this challenging yet rewarding role
Lots of career development and training opportunities, inclusive of ten days paid study leave
Improve your own wellbeing with three days paid wellbeing leave
Great job satisfaction, you'll be improving someone's life and realising their potential
Me pēhea te tono mai – How to apply
Visit the Emerge Aotearoa Career Opportunities website: https://careers.emergeaotearoa.org.nz/jobdetails?jobmc=27610SK
And click the apply button now to upload your CV and cover letter telling us about yourself! This role will be advertised until filled so apply today.
While we are passionate about creating a diverse and inclusive organisation, we are unable to consider applications from anyone who does not currently have the right to legally work in Aotearoa.
Please note: In response to the extension of the Covid-19 Public Health Response (Vaccinations) Order 2021 as well as the Health and Safety at Work Act 2015, you will be required to provide proof of vaccination for this role. For more information, please see Covid-19 information site